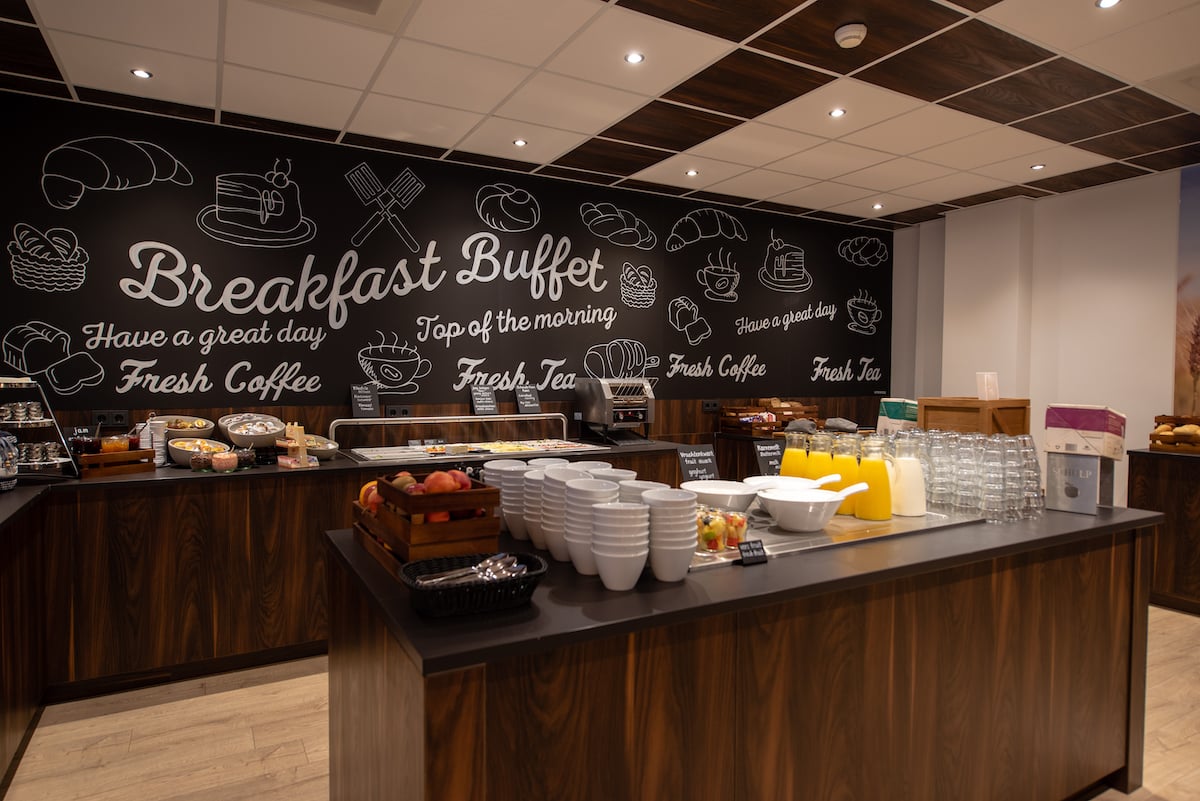 A good start to the day
In the mornings between 07:00 and 10:00, and at weekends even until 11:00, we offer an extensive international breakfast buffet in our grand café for everyone. Whether you fancy a croissant with coffee or fresh fruit with yogurt, a nice freshly boiled egg, or a sweet donut, join us!
Your choices include a variety of breads, sweet and savory toppings. Different juices, fresh coffee and tea. Warm dishes such as sausages, poffertjes and vegetables are available.
Do you eat no lactose or gluten, or only soy products? We also have a wide range here. Consisting of, among other things, croissants, muesli, and milk. If you have an allergy, please let our staff know and they will be happy to tell you what you can take.